A Clean Home Is a Call Away With Our SW8 House Cleaning Wandsworth Services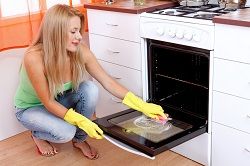 Frantically rushing home and trying to clean your abode before a last minute guest arrives is never a good way to start any ones day; neither is walking through your front door only to find that your children or pets have turned your entire house upside down. We are sure you will agree that in instances like these you end up in a bad mood almost instantly; our Wandsworth house cleaning is the ideal remedy to turn that mood around and put a smile back on your face. All that you need to do is call Wandsworth Cleaners is only a quick phone call to 020 3743 8202 and get in touch with one of our professional SW8 domestic cleaning company today and enquire as to the extensive list of home cleaning that we can carry out.

What's more is that we will come out and assist you with even the most menial of tasks in our endeavour to serve our community. All those chores that you hate to do are best handed over into our professional and skilled teams of cleaners; plus we are so flexible in our services that we can adjust our packages to meet every possible requirement.
House Cleaning in Wandsworth Done Right

Whether you need our comprehensive home cleaning package or simply want to be assisted in completing those more frustrating cleaning chores such as kitchen, stove, upholstery, carpet and other similar home cleaning Wandsworth tasks. What's more, you can ask for a complete team of cleaners to come out on a once off basis or you could opt to hire a regular cleaner to come and assist you on a more regular appointment set-up. If you choose to use our house cleaners SW18 on a daily or weekly contractual agreement then we will be able to ensure that the same employee is sent to your home; this means that you will not end up having to adjust to a new person every time. The added bonus is that the more we assist you the better a relationship is established and you as our client will gain immensely from our highly skilled professional SW11 cleaning crews.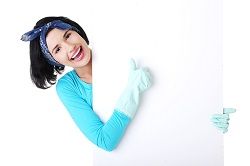 Moreover, all of our cleaning staff have been subject to intense training and background checks to make certain that you always get only the highest standard of service from our specialized teams. We do not limit our clients to only being able to have one specific cleaning service; instead you can choose to take a deep cleaning service SW11 or just hire us to clean your stove, carpet or sofa; basically if it has anything to do with cleaning we our the company that you need to be picking up the phone and calling 020 3743 8202.
The Best House Cleaners Company That Suit All Your Cleaning Needs in SW8

House cleaning Wandsworth is definitely a wonderful way to get your home "visitor ready" in the blink of an eye; when you call 020 3743 8202, we will have a team of cleaners fully equipped with the best cleaning machines and detergents on the market nowadays. These items all combine into one major cleaning machine that strips away dirt in a matter of moments; plus this is done in a safe and eco-friendly manner that really showcases how experienced our SW18 home cleaners really are. Another prominent feature of our services is that there is simply not job we consider to be too much effort; whether you are calling us out to help you do your spring cleaning chores, or you have perhaps recently renovated and need building dust removed.

Many people do not realize that besides asking for our assistance prior to having a get-together, we are also more than able to help with the SW8 after party clean up Wandsworth. Besides our expert household cleaning SW18 services, Wandsworth Cleaners is only a quick phone call to 020 3743 8202 away.
Save
Save